Last Updated By: Aleah DenBoer, August 2021

Purpose: How to Print to Student Printers Using Papercut

2. Click on the Students tab


3. Click on Printers

4. Enter your username (ex: smithjd) and your password (this will be the same login as Self-Service).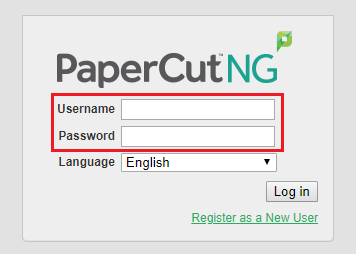 5. Using the left-hand menu, select Web Print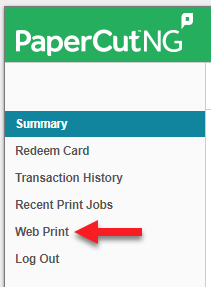 6. Select Submit a Job


7. Select the printer you would like to print to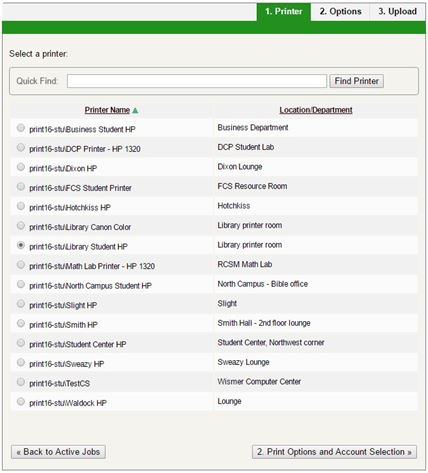 8. Click Print Options and Account Selection

9. Enter the number of copies you would like to print and select Upload Documents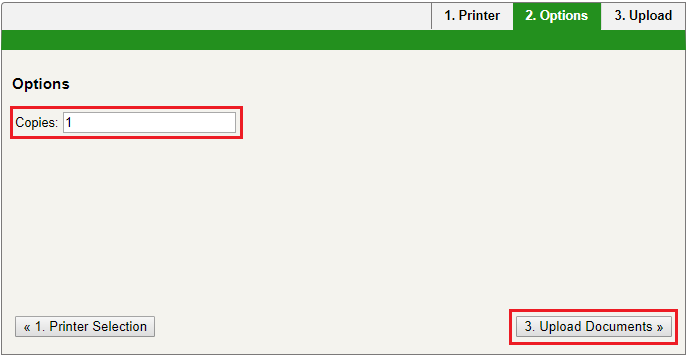 10. Select Upload from computer and navigate to the file you would like to print

11. Click Upload & Complete

12. Your document will be printed shortly!