Last Updated By: Julie Golan, December 2017

Purpose: How to install a student printer onto a student's PC.

Process:

1. Navigate to
Computer
from the Start Menu; in the address bar at the top of the screen type
\\172.19.0.18
and hit E
nter
.
NOTE: You must use the backslash symbol (\). Generally located directly above the Enter key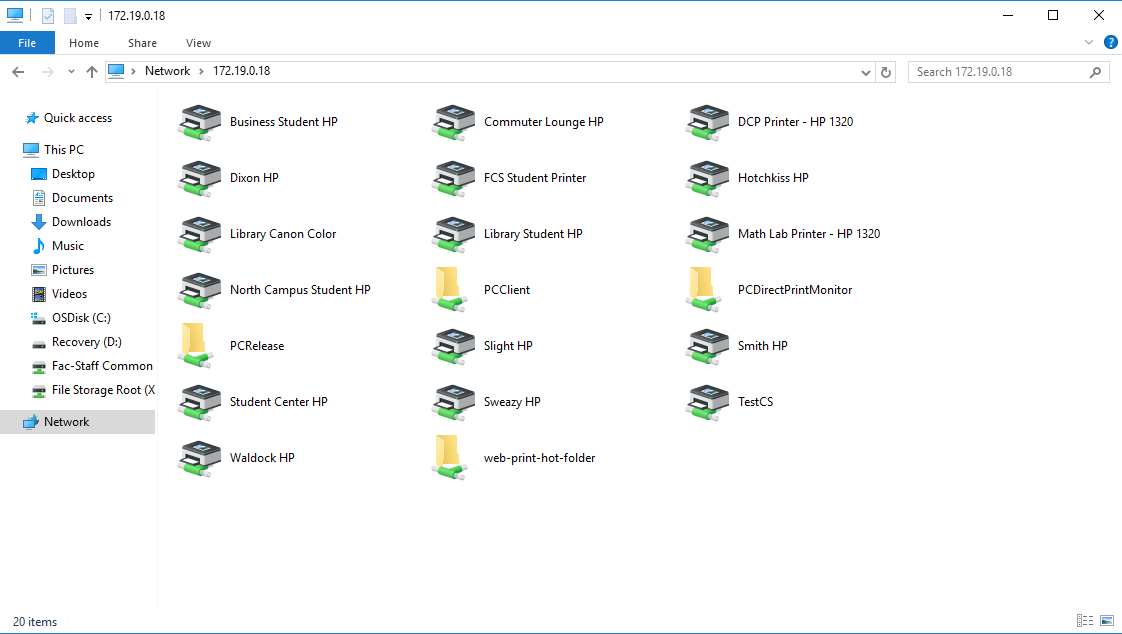 2. Enter your TMU username, with
MASTERS\
preceding your username. (For example, if your name is John Doe Smith, you would type MASTERS\smithjd ). Next, enter your student password-- these will be the same credentials used for logging into Self-Service. Check the
Remember My Credentials
box and click
OK
.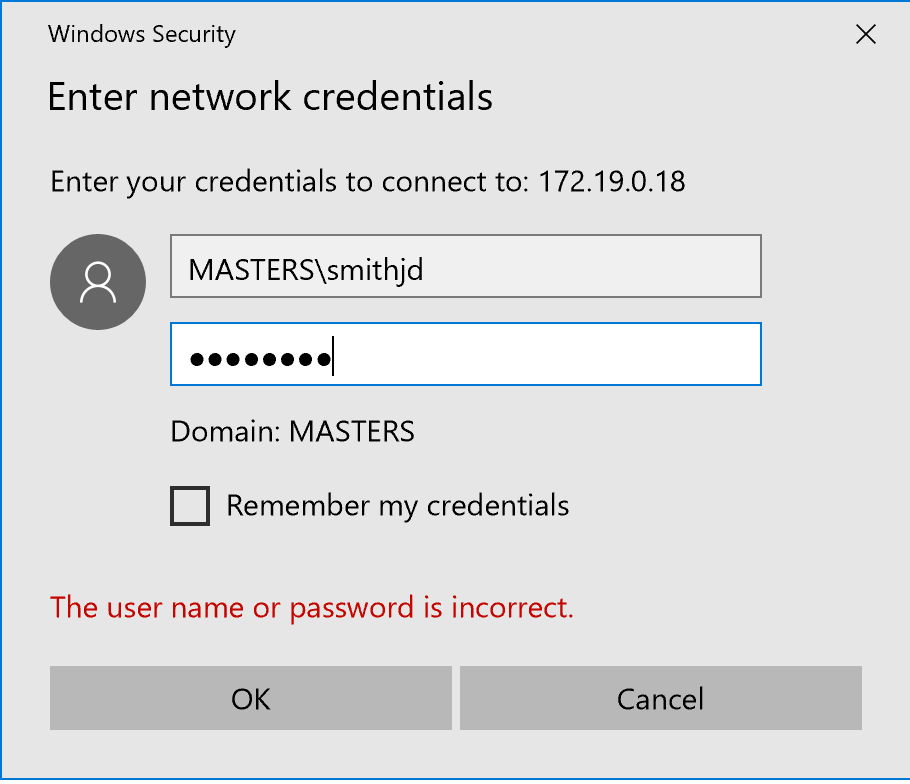 3. Right click on the printer you wish to connect to and select
Connect.
You may see a prompt asking if you want to install a driver for this printer. If so, select
Yes
or
Install
.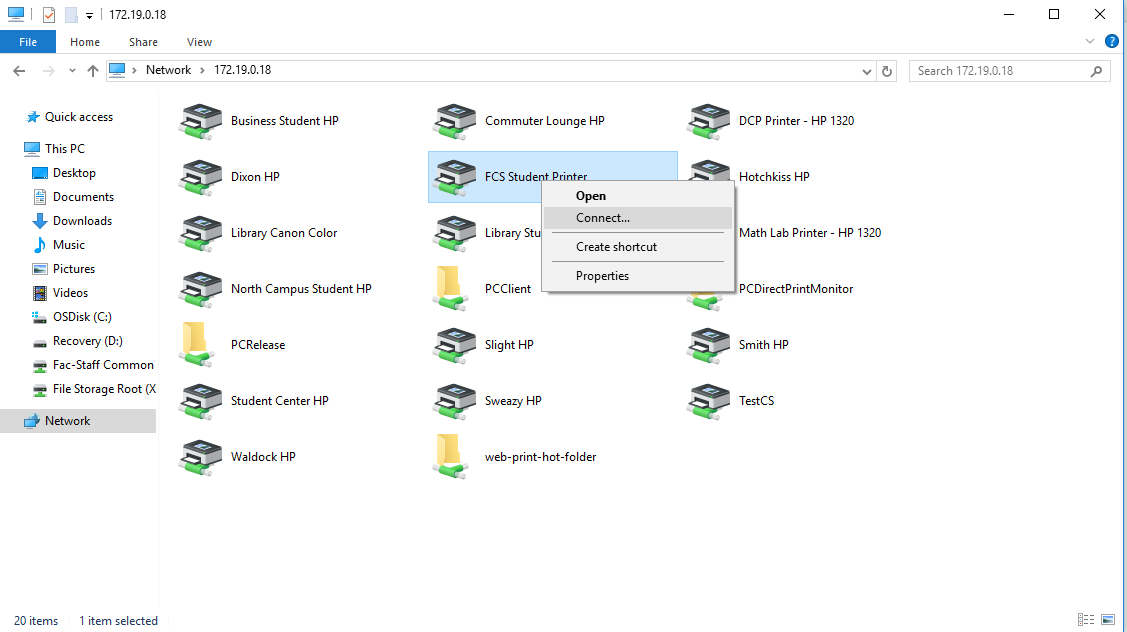 4. The printer you added should now be available to print to from any compatible Windows application.