Last Updated By: Julie Golan, June 2018

How to Reset Your Password Using Office 365

Process:

2. Enter your username (last name + first initial + middle initial @masters.edu) and click Next.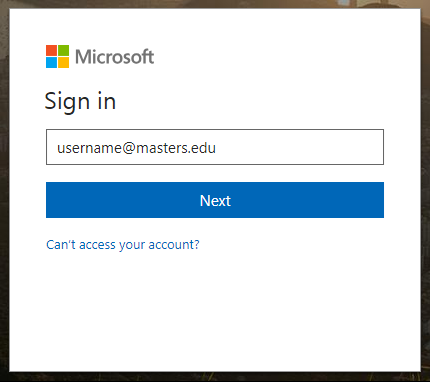 3. Click Forgot my password.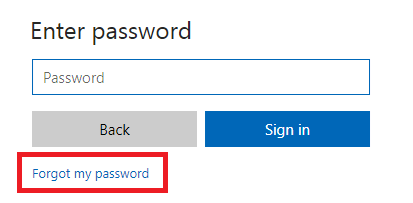 4. Input your username (if it has not been automatically filled in), enter the captcha, and click Next.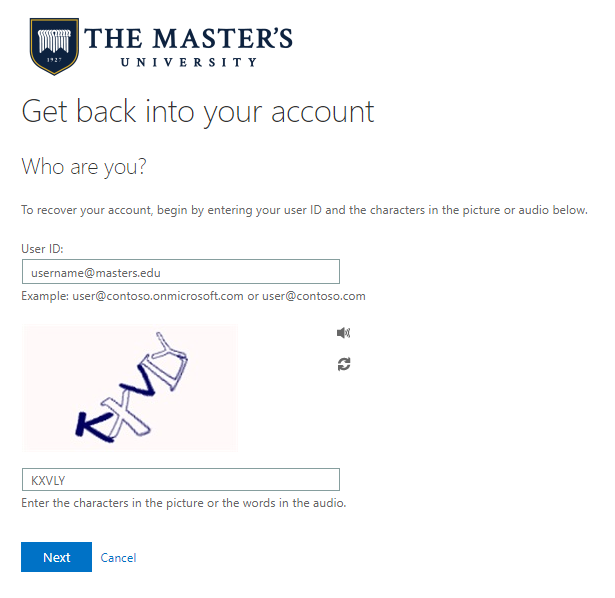 5. Select "
I forgot my password
"
or "
I know my password
"
and click
Next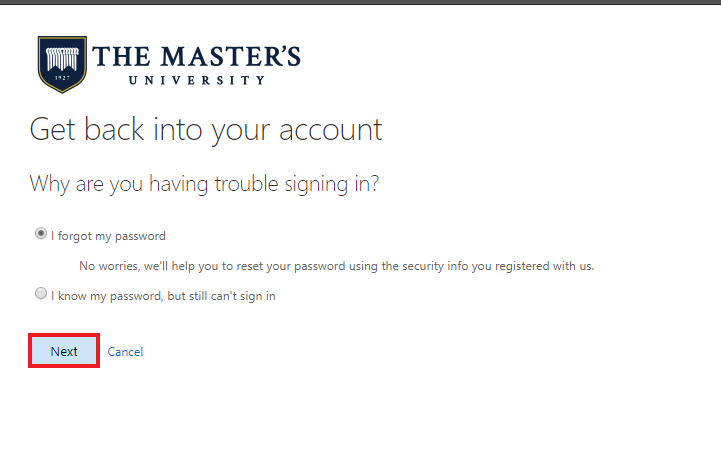 6. Select "Text my mobile phone" or "Call my mobile phone", enter your phone number, then click Text or Call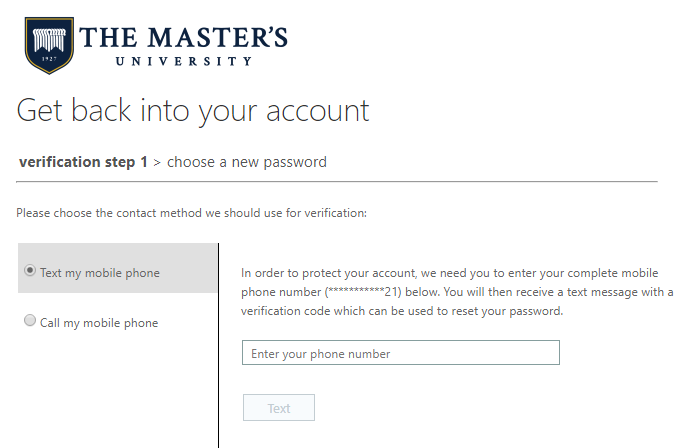 6. Enter the verification code and click Next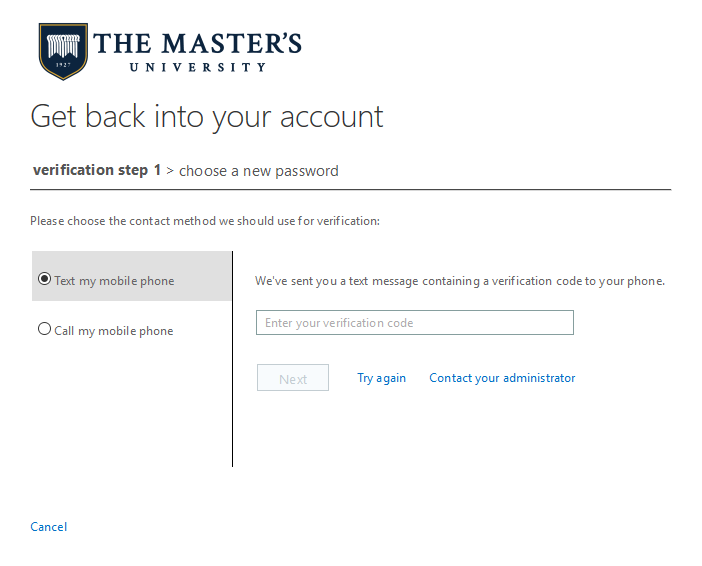 7. Enter your new password meeting the password requirements (12+ characters, uppercase, lowercase, numbers, and symbols) and select Finish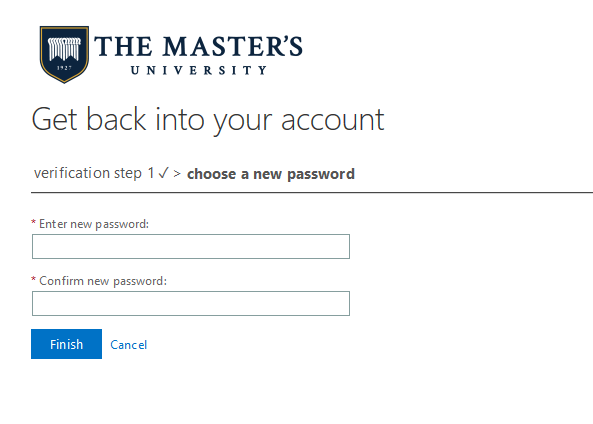 8. Wait a few minutes and try logging in again. You may need to close/re-open your browser or clear your web cache.