Last Updated By: Aleah DenBoer, August 2021

How to Set Up 2 Factor Authentication in Office 365

Process:

2. You will receive the following prompt: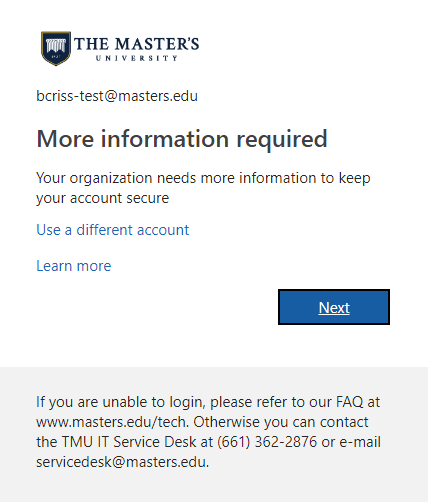 3. Click "Next".

4. You will have multiple options for the contact method. Choose "Mobile App" or "Authentication Phone".

A. Mobile App -Highly Recommended



a. Choose the option to "Receive notifications for verification". Click "Set Up".

b. Open the Microsoft Authenticator app on your mobile device. On the "Accounts" screen, select "Add account".

c. Select "Work or school account".

d. You will be prompted to scan a QR code. Scan the QR code in the prompt on your computer screen.
e. Click Next on the prompt. Enter the six-digit code from your phone. This will auto-configure on your computer.
f. Click "Next" once it's ready.

B. Authentication Phone:

Note: MFA can only be used with the default Apple Mail app if you are on iOS 11 or higher.

If you are not on iOS 11, you need to download the Outlook app from the App Store.

a. Put in your phone number, select the Text or Call option (your preference), and click "Next".

b. Enter the verification code.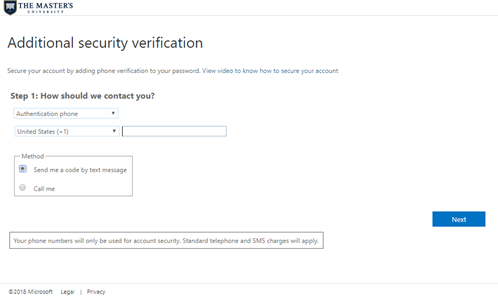 5. You're done!